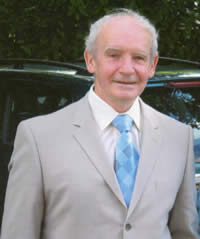 Hi, I'm Mike. no
Mike
Gender: male
Lives in : United Kingdom
Age: 84
Age Group: 70+
Member since: 02-03-2007


Mike is interested in:
Mike wrote about
North America}

:

Tag: Montreal, St Augustine, Saratoga, New York City, Miami, Florida
Route 66
I have driven across the USA a few times but the first time was in the early 1960s. I was living in Montreal, recently married and I felt the urge
Read more... | 0 comment
. . . I noticed that a Highway Patrol vehicle was following me.
This is probably the last trip I am going to write about and was from Montreal to Miami in the mid 1960s. I worked for a US company's Canadia
Read more... | 0 comment